DOP Garda Bresciano
There are very few olive oils that capture the history, traditions and character of a land: Il Brolo is one of them, an Extra Virgin Olive Oil of excellence, produced on the hills of Lake Garda, an extraordinary region with a centuries-old tradition of the olive tree cultivation and an optimal microclimate mitigated by our wonderful Lake Garda.
The Garda Extra Virgin Olive Oil is known to be elegant and delicate; its elegance, freshness and delicacy are becoming increasingly popular in the world.
PDO Garda oil has a prestigious image and a limited production; it does not reach 1% of the National production.
Regulations
The high quality of PDO Garda is constantly supervised by a Consortium and by a Certification Authority, on the basis of production rules, approved by EC Regulation 2081/92, which is one of the most restrictive at the National level.
The designation of origin "Garda", accompanied by one of the following additional geographical specifications: "Bresciano", "Orientale", "Trentino", is reserved for Extra Virgin Olive Oil that meets the conditions and requirements set out in the production Regulations.
The "Sticker ", security guarantee
The EC Regulation 510/2006 protects PDO from possible fraud.
All products marketed as PDO Garda Extra Virgin Olive Oil must be numbered on the package label.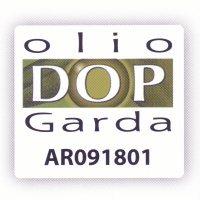 This marking is released as a result of positive preliminary investigations regarding the compliance of the product and the manufacturing process, at the express request of the company that intends to bottle it.
In this way the product can be bottled and placed on the market at any time traced thanks to its unique mark and by checking the packing and moving records that every producer and packager of PDO Garda oil must keep constantly updated.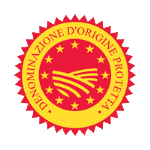 What PDO means - Protected Designation of Origin
The EC Regulation 510/2006 originated from the desire to promote those products that exhibit unique characteristics due exclusively or essentially to their geographic origin.
"Designation of Origin" refers to the name of a defined geographical area; it is used to describe agricultural products or foodstuffs from a particular place and their quality or characteristics essentially or exclusively due to the geographical environment, including the natural and human factors.
It is essential that their production, processing and preparation all take place in the same area.
The manufacturing process must comply with product specifications.
The certifying body authorized by the MIPAAF (Ministry of Agriculture, Food and Forestry), may be chosen by the producers, in order to prepare an Audit Plan for the product in question; it then presents a document to MIPAAF prepared in accordance with the requirements of specific production and ministerial regulations.
The document is reviewed by a special Technical Evaluation Group formed by the MIPAAF and, when approved, the certification body is authorized to perform compliance checks.
The PDO warranties about the different levels of the production process:
origin
sourcing of raw materials
location
traditional nature of the production process

PDO certified products offer the following:
seriousness, as they are products governed by Italian and EU legislation
traceability, as the products come from a defined geographical area
link with the land, as the products are obtained through traditional methods, special characteristics due to an intimate link between the product and the land unique and inimitable geological, climatic and agronomic conditions
respect for the traditional production methods
and manufacturing methods that preserve the characteristics of the product